MRI in Kyiv & AversMed MRI scan

MRI in Kiev. Magnetic resonance imaging MRI Kyiv on Podil
Magnetic resonance imaging MRI in Kiev AversMed, located in Podil, is an accurate procedure for visual diagnosis of soft tissues, joints and screening during oncology. An MRI uses a strong magnetic field and radio waves to create detailed images of the body's organs and tissues. We carry out all types of examinations, including MRI of the whole body.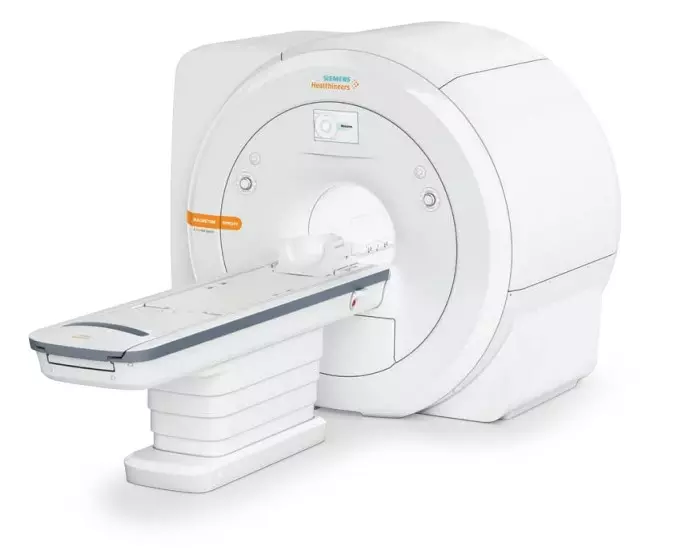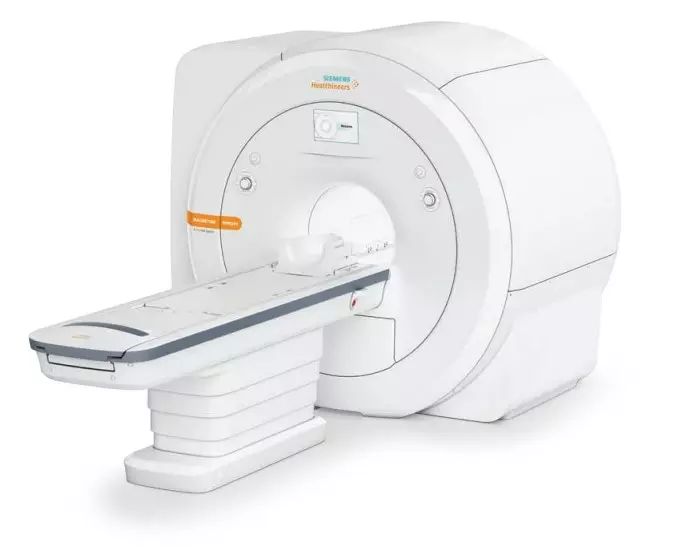 MRI appointment today Kyiv
Read more about MRI in Kiev
Modern MRI center Avers Med – 2022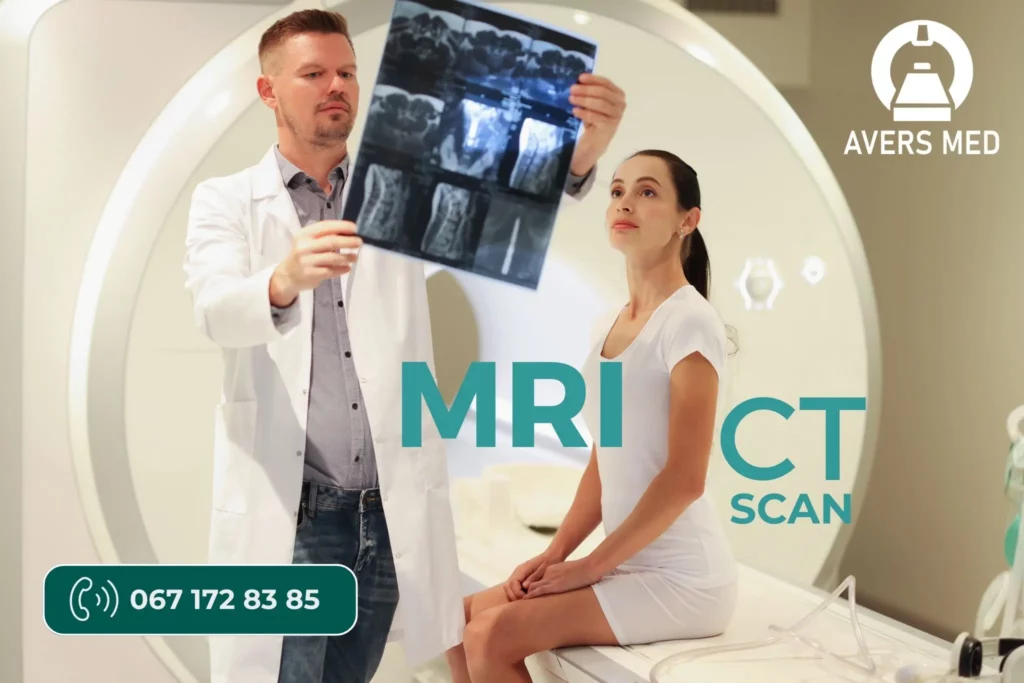 Innovative MRI Siemens 1.5 T – 2022
Since the invention of MRI, doctors and researchers have continued to improve MRI scanning techniques to aid in medical procedures and research. The 2022 Siemens 1.5 T state-of-the-art MRI is equipped with advanced scanning protocols, DWI functions and whole body scanning options. The new MRI machine installed in the AversMed medical center in Podil revolutionized medicine and is one of the first in Kyiv.
all about mrt In KYIV
Interesting facts about MRI without contrast
MRI without contrast is a real technological breakthrough in medicine, which allows you to look inside the body without harmful radiation or invasive methods. Think of it as a kind of "soft tissue X-ray" that can detect everything from microscopic muscle damage to the early stages of tumors. And at the same time, there is no need to inject contrast agents that can cause allergic reactions or strain on the kidneys.
High level of detail
MRI can detect microscopic changes in soft tissues, making this method particularly useful for diagnosing joints, cartilage, and muscles.
Wide possibilities
Non-contrast MRI is used to diagnose a wide variety of conditions, including orthopedic problems, back pain, chronic diseases, and more.
Without radiation and Non-X-ray
The absence of ionizing radiation makes MRI without contrast suitable for patients of all ages, including children and pregnant women.
MRI in Kyiv. Technical parameters of MRI
the AversMed Diagnostic Center has a modern 1.5 T MRI, with modern and innovative diagnostic techniques on an MRI tomograph. In addition, the diagnostic functions of MRI can be supplemented with CT (computed tomography). A unique opportunity to undergo MRI and CT at the same time.
Patient weight up to 140 kg
The MRI table is designed for 200 kg, but as a rule, the weight of the patient on the MRI should not be more than 140 kg.
Waist up to 140 cm.
The patient's waist for MRI diagnostics should not exceed 140 cm in the largest part of the body
Types of MRI examinations
The modern MRI 1.5 T of 2022 from the Siemens company (Siemens 1.5 T) is one of the leaders in MRI production in the world.
The MR tomograph is equipped with workstations with available innovative software, additional modern medical examination protocols, which allows high-level processing of the received images and detection of diseases in the early stages. Modern MRI examination protocols include DWI functions, whole body scanning programs, PET-CT analog. Archiving of research results – in the PACS system with the possibility of reviewing previous studies in full. The study is recorded on an electronic medium (DVD-R discs), which allows you to save absolutely all the images obtained as a result of the examination and allows you to evaluate the dynamics of changes. If necessary, it is possible to print the research on a film medium.
The main types of MRI studies
Details about the types of MRI research in Kyiv
MRI Kyiv is a non-invasive method of examining your organs, tissues and skeletal system. It creates high-resolution images of the inside of the body that help diagnose a variety of problems.
MRI of the brain and spinal cord
MRI is the most commonly used imaging method of the brain and spinal cord. It is often performed to help diagnose:
Functional MRI of the brain (MRI) is a special type of MRI. It creates images of blood flow to certain areas of the brain. It can be used to examine the anatomy of the brain and determine which parts of the brain perform critical functions.
This helps to identify important speech and movement control areas in the brain of people who are scheduled for brain surgery. Functional MRI can also be used to assess damage from head trauma or disorders such as Alzheimer's disease.
MRI of the heart and blood vessels
An MRI that focuses on the heart or blood vessels can evaluate:
MRI of other internal organs
An MRI can check for tumors or other abnormalities in many organs in the body, including:
MRI of bones and joints
MRI of the joints is a highly informative, non-invasive diagnostic method that allows you to obtain detailed images of soft tissues, cartilage, tendons and bone structures of the joint.
What joints can be examined?
What can be discovered?
MRI function Diffusion-weighted magnetic resonance imaging MRI DWI DW-MRI
Diffusion-weighted magnetic resonance imaging (DWI or DW-MRI) is the use of certain MRI sequences and software that generates images from the acquired data that uses the diffusion of water molecules to create contrast in MRI images. This allows to display the diffusion process of molecules, mainly water, in biological tissues in vivo and non-invasively. Molecular diffusion in tissues is not random, but reflects interactions with many barriers, such as macromolecules, fibers, and membranes. Thus, water molecule diffusion patterns can reveal microscopic details of tissue architecture, both normal and diseased. A special type of DWI, diffusion tensor imaging (DTI), has been widely used to map white matter in the brain.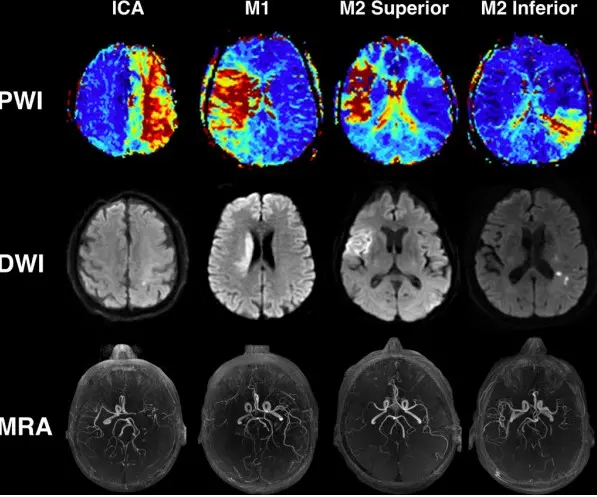 The AversMed diagnostic center offers the entire range of MRI magnetic resonance studies, as well as tomographic studies with and without contrast administration.
MRI with contrast
There are two main types of MRI scans: MRI with contrast and MRI without contrast. The main difference is that for contrast-enhanced MRI, a dye (gadolinium-based) is given to the patient intravenously before the scan. Non-contrast MRI is an excellent option for patients for whom contrast is not recommended, pregnant women, and patients with impaired renal function. MRI with contrast provides better images of blood vessel activity, detection of aneurysms and blocked blood vessels. The AversMed MRI Kyiv doctor will determine what is appropriate, depending on what diagnostic information he or she is trying to obtain. Most orthopedic examinations are performed without contrast.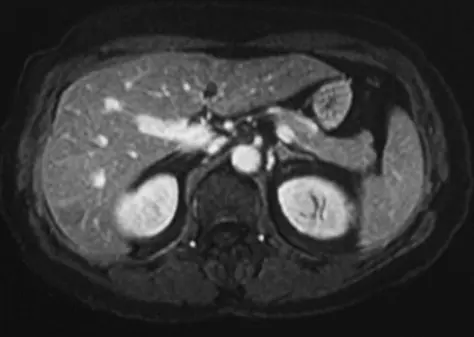 If you have tumors and other abnormalities in your body, they absorb the contrast dye and the area glows on the MRI. Small tumors that may not be visible on an X-ray or CT scan can be detected with an MRI. Contrast helps detect even the smallest tumors, and it can give your doctor more clarity about the location and size of the tumor and which organs or tissues are involved.
The doctors of the AversMed MRI medical center in Kyiv will be able to explain in more detail why you should have an MRI with or without contrast. There are many conditions that do NOT require contrast for an MRI. Don't be afraid to ask your doctor to explain why you're having an MRI with contrast.
Preparation for MRI Kyiv
Proper preparation for MRI Kyiv
You can read all the rules of preparation for MRI and other types of examinations at the link – Preparation for diagnosis
Most MRI studies do not require special preparation for MRI. Wear comfortable clothing without large metal fragments. It is better to leave jewelry and jewelry in the changing room or at home. Before the examination, it is not recommended to use cosmetics containing metal particles and metal-containing ointments.
If you have metal implants in your body (except dental crowns), a pacemaker, artificial heart valves, endoprostheses, any foreign bodies, or you are afraid of closed spaces, please let us know about it during your phone appointment. In any of the cases listed above, the doctor will give you recommendations on the possibility of conducting an MRI study.
You should take it with you to the AversMed MRI Kyiv clinic
Take with you before the MRI examination:
Features of preparation for MRI of the abdominal cavity (abdominal organs)
MRI of the abdominal organs is performed on an empty stomach, so you will have to refrain from eating for 4 hours before the start of the study. In order for the study to be as informative as possible, we recommend that you follow a special diet a day before the MRI – if possible, avoid solid food and products that increase gas formation in the intestines. These include: raw vegetables and fruits, legumes, dairy products, bread, pastries, cakes, and other products that you noted excess gas formation in the intestines.
To prevent increased gas formation, we recommend taking such drugs as activated carbon or Espumizan.
In some cases, our AversMed MRI doctor in Kyiv may recommend a laxative or cleansing enema before the examination.
During an MRI of the abdominal organs, a contrast agent may be injected. The need to inject contrast is determined by the referring doctor or our doctor at AversMed MRI in Kyiv during the examination (tomography).
Address of MRT in Kyiv
AversMed is a network of MRI and CT diagnostic centers in Kyiv. There are two MRI and CT centers. Left and Right Bank. All contact information is on the Contacts page