CT Computed Tomography Kyiv. CT scan in Kiev
The modern CT scanner in Kiev is located in the Center for Innovative Medical Technologies of the National Academy of Sciences of Ukraine, established on the basis of the Hospital for Scientists of the National Academy of Sciences of Ukraine. CT scan in Kiev (CT tomography) with unique modern additional protocols of Cardiology and Oncology examination.
Appointment for CT scan today in Kyiv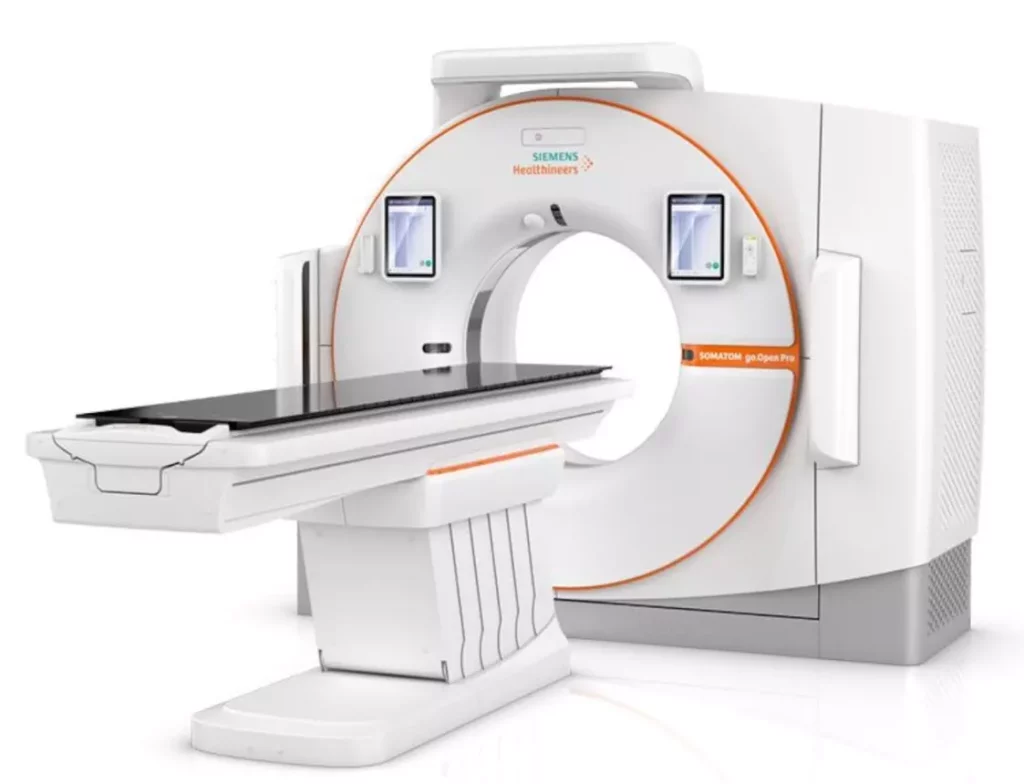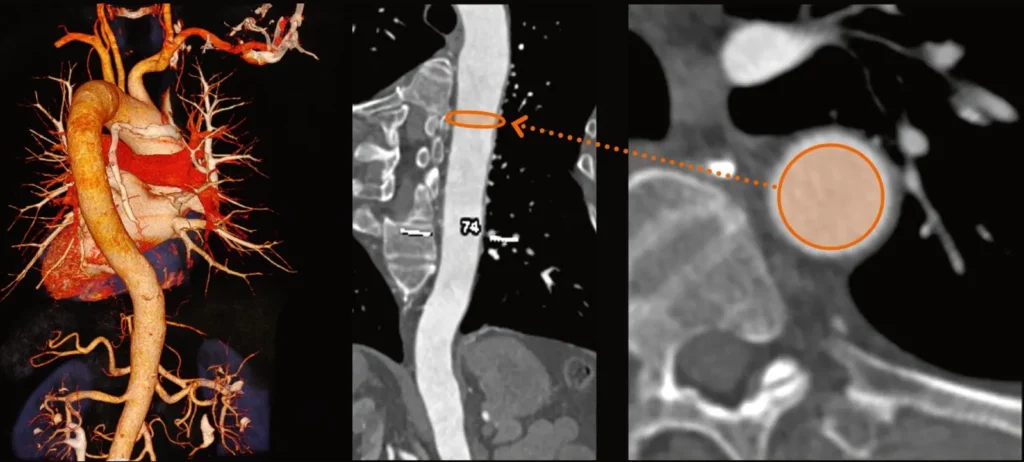 Preparation for CT scan
How to properly prepare for a CT scan or a contrast-enhanced CT scan.
All the information on the correct preparation for a CT scan with or without contrast is collected on one page and can be found here.
Innovative CT Kyiv (MSKT Tomography)
the AversMed Medical Center has a modern CT computed tomography scanner with modern and innovative diagnostic techniques on CT tomography. In addition, the diagnostic functions of CT can be supplemented by MRI. A unique opportunity to undergo MRI and CT at the same time.
Patient weight up to 180 kg
The CT table is designed for 200 kg, but as a rule, the weight of the patient on the CT should not be more than 180 kg.
Waist up to 160 cm.
The patient's waist for CT diagnosis should not exceed 160 cm in the bulkiest part of the body
Price from UAH 1,200.
the price of diagnostic CT can be from 1200 UAH, and 2600 UAH for CT with contrast. In addition, it is possible to undergo a diagnosis of the whole body for UAH 5,000.
CT scan in Kiev. All questions about computed tomography in Kyiv
When CT scan is used
CT scans can produce detailed images of many structures inside the body, including internal organs, blood vessels, and bones.
Computed tomography (MSCT tomography) performs the following diagnostic function: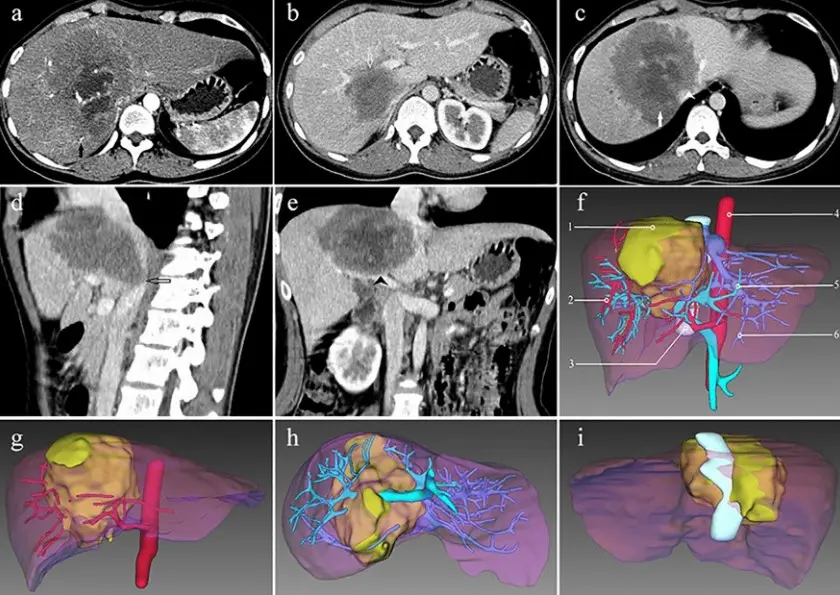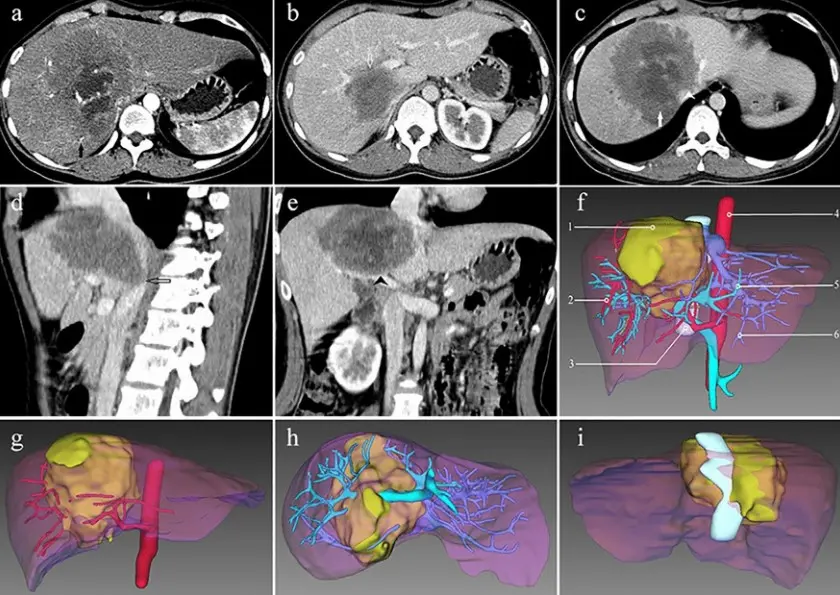 Computed tomography (MSCT) is not usually used for preventive or screening tests unless there is a clear indication or referral for a CT scan (known as screening).
This is explained by the fact that CT tomography during diagnosis emits X-rays, which in their entirety can cause harm to health. The benefits of screening may not outweigh the risks, especially if it leads to unnecessary anxiety.
Computed tomography price from 1200 hryvnias.
Prices for Computed Tomography can be conditionally divided into three types:
Preparation for CT scan diagnosis (MSCT tomography)
Depending on the part of the body, the scanning zone, the preparation for CT diagnostics depends on it. Computed tomography (MSCT), depending on the doctor's referral, what indicators or diagnosis the doctor wants to refute or confirm, and the correctness of preparation for the CT depends.
CT scan of abdominal organs with contrast costs from UAH 2,600, and requires careful preparation for CT diagnosis. An abdominal CT with contrast requires maximum clearance. You may be advised not to eat anything for several hours before the appointment to ensure clear images.
You should contact the hospital after receiving your appointment letter if you have allergies or kidney problems, or if you are taking medication for diabetes, as special measures may be required.
You should also tell the hospital if you are pregnant. A CT scan is not usually recommended for pregnant women unless it is an emergency, as there is a small chance that the X-ray could harm your baby.
It is recommended that you wear loose, comfortable clothing as you may wear them during the scan.
Try to avoid wearing jewelery and clothing containing metal (such as zips) as these will need to be removed.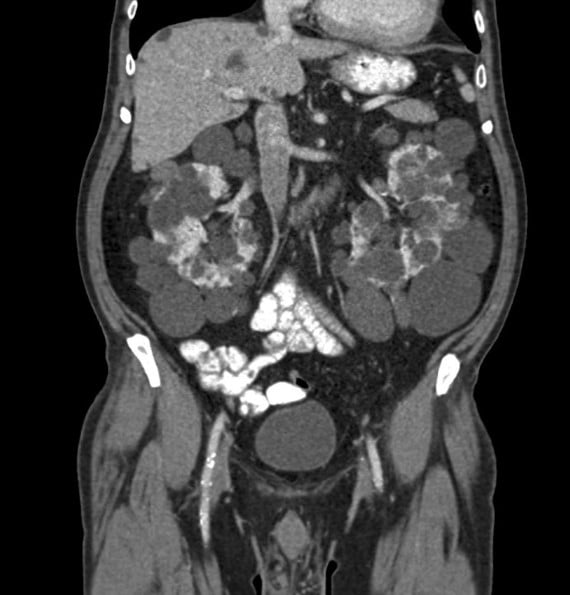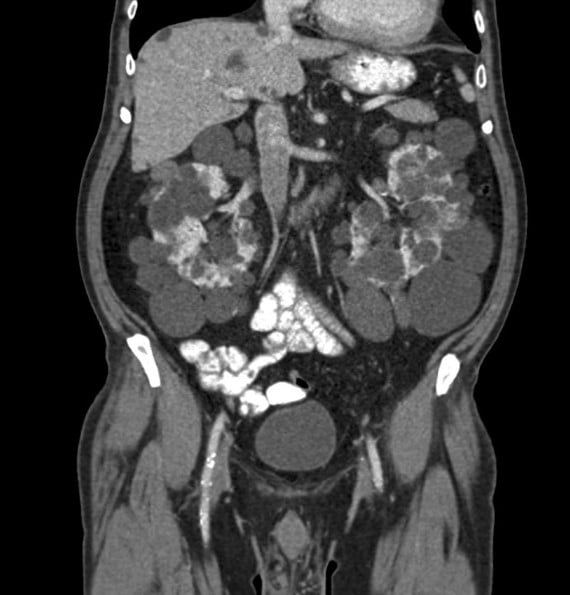 Перед проведенням КТ
Before the scan, you may be given a special dye called contrast to improve the quality of the images.
This can be swallowed as a drink, injected into the butt (enema) or injected into a blood vessel.
Tell the radiologist if you feel anxious or claustrophobic before the scan.
They can give you advice to help you feel calm and can arrange for you to be sedated (medicine to help you relax) if needed.
You may be asked to remove your clothes and put on a gown before the scan begins.
You will also be asked to remove anything metallic, such as jewellery, as metal interferes with the scanning equipment.
What happens during a CT scan
Computed tomography of the lungs costs UAH 1,200. A CT scan usually takes 3 to 15 minutes. During CT with contrast, the scan time can be from 20 to 40 minutes. Depending on the scanning bodies.
During the scan, you usually lie on your back on a flat bed that passes into the CT scanner.
The scanner consists of a ring that rotates around a small part of your body as you pass through it.
Unlike an MRI, the scanner doesn't cover your entire body at once, so you shouldn't feel claustrophobic.
The radiologist will operate the scanner from an adjacent room. During the scan, you will be able to hear them and talk to them through the intercom.
During each scan, you need to lie still and breathe normally. This ensures that scanned images are not blurry.
You may be asked to inhale, exhale, or hold your breath at certain times.