Kyiv
AVERSMED IS AN MRI AND CT DIAGNOSTIC CENTER
The modern MRI and CT center allows for whole body examinations
Kyiv, Voznesensky Uzviz, 22
OPENING HOURS
Mo-Sa: 09:00 – 17:00
Aversmed
Diagnostic Center Kiev
MRI and CT diagnostic center Kiev AversMed in the city of Kyiv on the street Ascension 22. The possibility of conducting modern MRI and CT examination protocols of the whole body. Possibility of recording for today.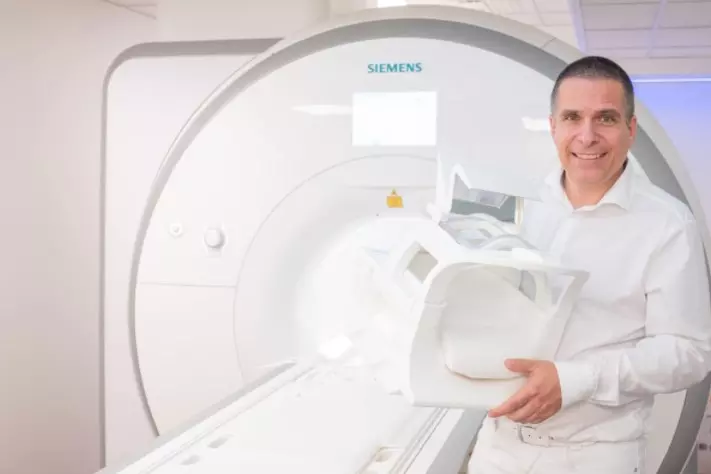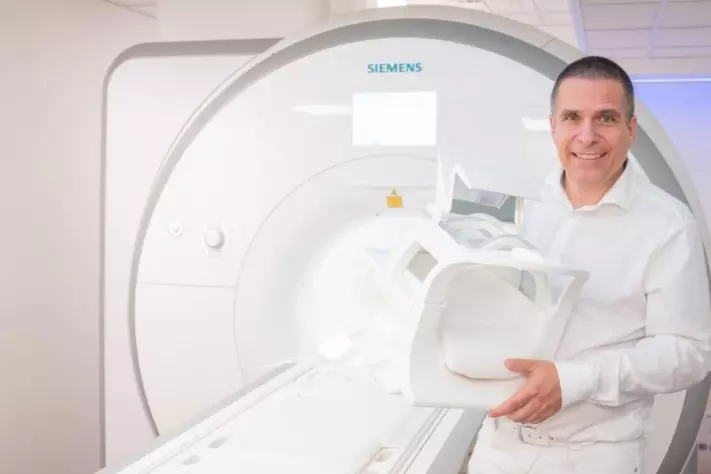 MRI diagnosis
The accuracy of the 1.5 T MRI is 0.5 mm. Modern magnetic resonance imaging of 2021. From the German company Siemens.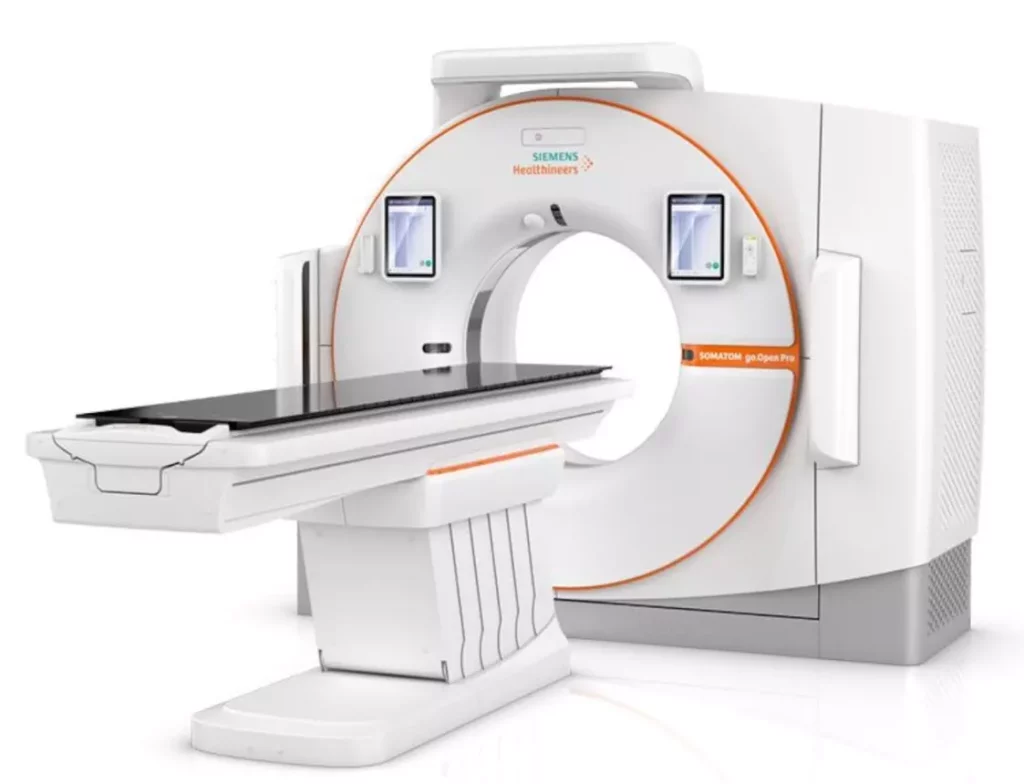 CT diagnosis
CT diagnostics is widely used in oncology and vascular diagnostics. The accuracy of the CT tomograph is 0.3 mm. The duration of the examination is from 2-5 minutes.
A modern MRI 1.5 T, 2021 from the Siemens company allows for an examination of the entire body in one hour without radiation exposure to the patient
MRI of the whole body – UAH 13,700, used in oncology to find the primary focus (tumor) and possible distant metastases, including bone and brain metastases. MRI of the whole body is an analogue of PET CT diagnostics.
We can combine the effectiveness of different diagnostic methods, such as MRI and CT
Each method of MRI or CT diagnosis has its own advantages and features of visualization of problem areas. For example, in oncology, one part is better visualized on CT with contrast (lung oncology) or MRI with contrast (oncology of the small pelvis)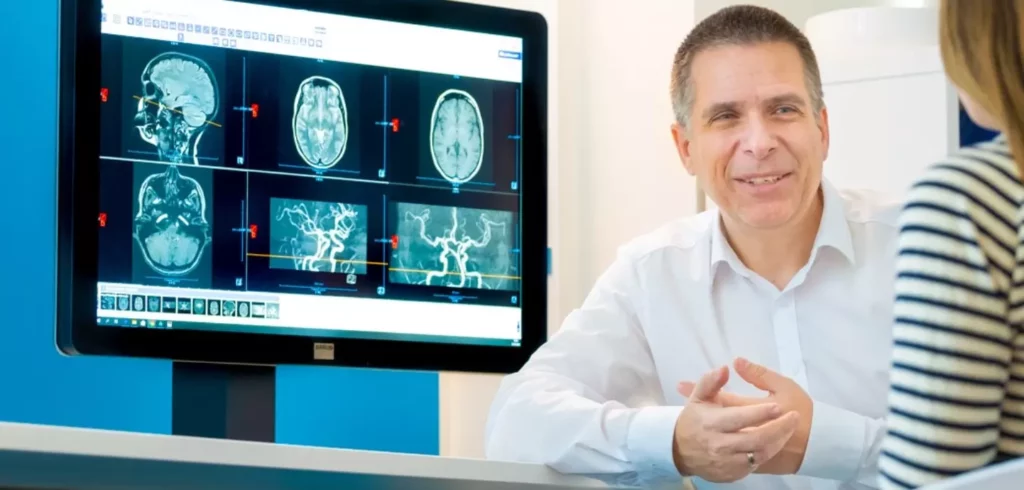 BOOK ONLINE TODAY – MRI and CT
Diagnostic centers AversMed modern MRI and CT center Kiev.
Convenience
The network of diagnostic centers AversMed and Doc Life includes two CT and MRI centers and are located near the metro on the left and right banks of Kyiv. Detailed information in the Contacts section. You can choose a diagnostic center that is convenient for you and make an appointment either by phone (including through Viber) or through the online registration form. The only patient support service will choose a convenient time for you to carry out tomographic diagnostics, advise you on how to properly prepare for an MRI and CT scan. In addition, all centers are equipped with modern medical equipment from the Siemens company, manufactured in 2021-2022.
Affordable prices
We try to make our prices for MRI and CT services affordable. You can find out about the prices for MRI and CT on the Prices page
Simultaneous diagnosis of CT and MRI in one center
Each diagnostic method has its advantages and disadvantages. The Aversmed diagnostic center is one of the few centers in Kyiv that combines the diagnostic advantages of each of the diagnostic methods into a single one. If the patient is recommended by the doctor to undergo CT and MRI diagnostics, then this is possible in our AversMed center. Our managers will be able to offer you a convenient time and place of diagnosis ( Right or Left side) so that you can undergo such a diagnosis in one day.
Advantages and differences of MRI and CT
A CT scan uses X-rays to create an image. An MRI uses a magnetic field to do the same thing and has no known side effects associated with radiation exposure.
MRI provides greater detail of soft tissues.
One of the biggest advantages of MRI is the ability to change the contrast of the images. Small changes in radio waves and magnetic fields can completely change the contrast of an image. Different parameters of the contrast will distinguish different types of tissues, which is very useful during the diagnosis of Oncology.
Another advantage of MRI is the ability to change the image plane without moving the patient. Most MRI machines can create images in any plane.
Contrast agents are also used in MRI, but they do not contain iodine. There are fewer documented reactions to MRI contrast, and it is considered safer than X-ray dyes.
For purposes of detecting and identifying tumors, MRI is generally better. However, CT is usually more accessible, faster, much less expensive, and may not require sedation or anesthesia.
CT can be enhanced with contrast agents containing elements with a higher atomic number (iodine, barium) than the surrounding body. Contrast agents for MRI are those that have paramagnetic properties. One example is gadolinium. The use of iodine may be associated with allergic reactions.